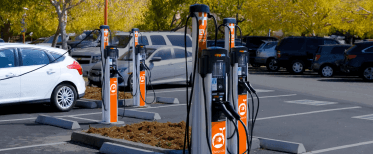 CT4000 Family
All-Purpose Level 2 Charging Stations
The CT4000 is the ideal fit for property owners, businesses and municipalities interested in an EV charging solution for employees, customers, and residents. It provides a complete set of capabilities station owners need to manage every aspect of the EV driving experience.
Learn More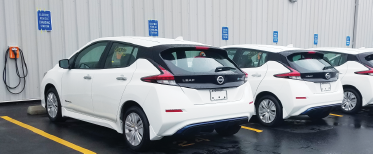 CPF50
Level 2 Charging Stations for Fleet and Multifamily
The CPF50 is ideally suited for fleet depot charging and personal charging for multifamily residences. With speed, durability and flexible configuration options, CPF50 stations are sure to meet your fleet or multifamily charging needs.
Learn More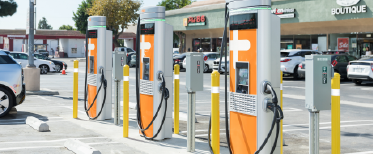 Express 250
High Power in a Small Footprint
The Express 250 is ideal for businesses near interstates and major roadways to provide EV drivers with quick-turnaround charging. Express 250 stations can also be used to complement CT4000 stations at workplaces, giving employees a fast way to top up when they need it.
Learn More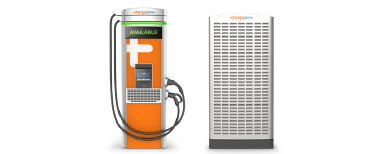 Home Flex
ChargePoint Home Flex is fast, flexible and ready for your next EV
Fast: Up to 9X faster than a standard 110V outlet, delivering up to 37 miles of electric driving Range Per Hour of charging.Flexible and Future-Proof: Select the right amperage and charging speed for you, your home and your EV, from 16 to 50 amps.
Learn More