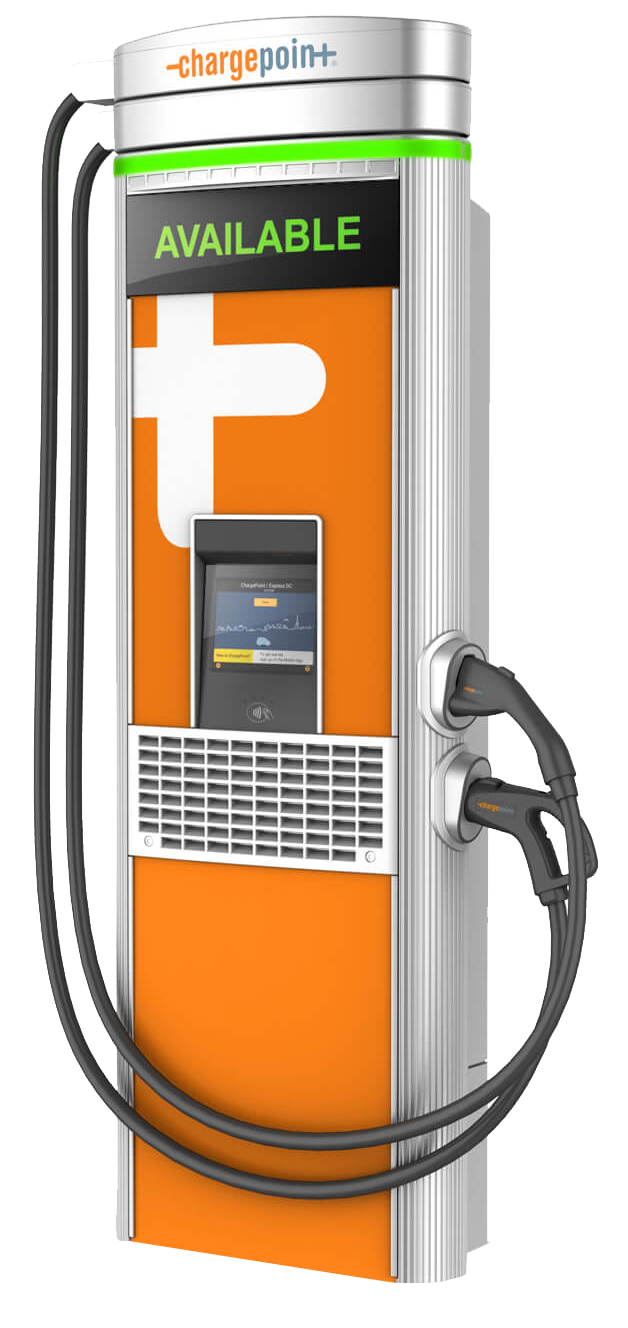 Charge
point
ChargePoint electric vehicle (EV) charging stations are designed using cutting-edge hardware technology to be safe and reliable, while offering drivers a user-friendly, premium charging experience. We rigorously test all our products to ensure they are rugged and built to withstand the elements.
ChargePoint stations are part of a complete solution that includes 24/7 driver support, cloud-based software with features and plans for every industry and world-class service and maintenance.
Browse Chargepoint Chargers

Leviton
Evr-Green 4000 Level 2 Public Use Charging Stations provide corporations, municipalities and utilities industry leading EV charging solutions. Integrating design and functionality with superior reliability and durability, the Evr-Green charging stations are ideal for workplace, commercial, or outdoor public charging. They are available in bollard and wall mount configurations for easy installation anywhere.
Browse LEVITON Chargers

Sema

Connect
Ready for Smart Electric Vehicle Charging Stations at your property?
On-time, to spec, and within budget. SemaConnect helps you get started with adding EV charging to your property. We work with you and discuss what you are looking to accomplish and provide advice to maximize project success.
Browse sEMAcONNECT Chargers